Funny/Interesting Math Problems
July 20, 2006
It's about time I post something on mathematics. I will start off with something that I found quite interesting on Numb3rs:
Here are a couple of extracts from tests and exams: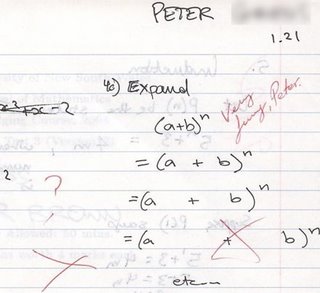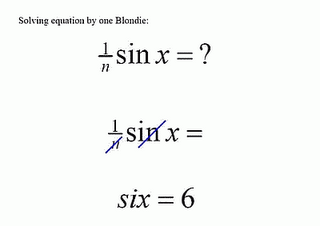 ---
The following is from my own calculus homework. I like to add "
The solution is too obvious
" when I get stuck in the problem. It actually works sometimes!